Get away to get back to you...
The retreat
This retreat is for anyone that wants to have a holiday break, along with our coaching services! There is no set agenda as such. I am a Qualified professional coach that has experienced many of life's trials and tribulations, that can help you. I am well read on many aspects that will encourage and empower you as an individual to find yourself in a way that's congruent to you. We are all very different yet the same in many ways.
The place its self sits within a golf course, and is truly a wonderful place to chill-out. The location is peaceful and very beautiful. There is a pool which, although communal, is gated - as is the urbanisation to give complete peace of mind.
Pick ups and drop offs to and from the Airports can be arranged. The exact location will be revealed upon request, but it is situated on the Costa Blanca in Alicante.
The idea
The idea started when I asked a friend to stay with me who was having a very trying and uncomfortable time in their life. During the 5 day stay I coached part of the time. Other times I stepped out of my coaching role and became a mentor, then other times I was a social worker, an advisor, A shopping partner, a travelling companion, chauffer, evening companion but ultimately a shoulder to lean on and occasionally handed out the handkerchiefs for us both.
My Friend went back a completely different person, now armed with hope, a positive attitude to many aspects, with clarity and a new lease of life.
The quote they left me with was…… "Brian if you were to charge me a £1000.00 for this trip you would be underselling yourself, and happiness is far more important than money !"
About the break
This is aimed at clients wanting to combine some quality time with a block of coaching sessions, but not compulsory, I want you the client to be in charge of your own break, in as much as you tell me what it is you want to achieve, what it is you would like to have then after a discussion on it together, we can then decide what's best for you. You can then leave the rest to me.

I am very willing to take a hands on approach for you but I also realise that there are many that may have their own agenda and that's fine too. I always get results and that's why I am successful. Please take this opportunity to contact me so as we can discuss your needs and desires for what will be one of your most important decisions you will have made to date. Below is what you could expect as a general out line for most clients. Nothing is cast in stone so if there is any thing you would like to chop or change then just ask. Enjoy!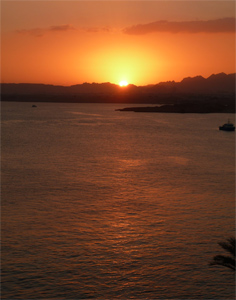 What will the break be like?
If you do decide on the Coaching / Retreat Break then this is how it might be:

During our stay together we will be able to spend many hours together if you so wish. This will enable me to work out side the normal Coaching Practice.Because as you have read coaching in its self is not about giving advice, or mentoring, but if you require it I can then offer this also.
Again if you so wish.
In other words if you want to talk openly about any other issues. Problems or just want a friend to share topics and conversation with, then I will be there for you. I will not abandon you in your hour of need.
The Code of Ethics will apply through out, regardless.

So based on a 5 day stay you will get a block of 6 sessions to be used as and when you decide. Some during your stay, some after, (Your Choice) Pick up and drop off from Alicante Airport.
Accommodation for the duration. Breakfast and an evening meal each day. I will be there for you if you require additional skills out side of the normal coaching sessions. The cost of a coaches time for just 6 hours would be about £500.00 alone and that's just for 6 hours, remember that on a coaching retreat we spend about 10 hours of an awakened day together for 5 days so its a great way to learn more about yourself. Plus your accommodation, food, pick ups etc, so I do really believe that this represents excellent value for money.

All for just £995.00! You just need to pay for your flights to and from Alicante.
Before you can be coached
Please ensure you meet the below requirement before enquiring:
You need to be 18 years of age or gain parental permission if you are younger. You need to fill in the forms that I send you then return them to me. You will need to understand the code of ethics and know what coaching is and is not. You must sign the contract which is legally binding, then send to me - this is to protect us both.
If you are considering a "Coaching Break" then you need to inform Family, Spouse, Partner, Wife, Girlfriend/Boy friend or some one close so as they know where you are, etc. You must be willing and committed to your own success; action will need to be taken from your part. I can not and must not take clients who are not 100% committed to the program. The program is very simple but I can not do this with out your focus and commitment
Chaperones
Although we offer our Coaching Breaks to both men and women we understand that there might be times when women might like to bring a companion with them to act as a chaperone or vice-versa.
In fact, we recommend this for our mutual security. If you do not want to bring someone with you, then that's fine, but if you do require a chaperone we can arrange this for you. The chaperone will not be involved with any of the coaching sessions, but will be in the villa during your stay
When you bring someone with you we only ask that you pay the cost of his or her accommodation with us on a Bed and Breakfast basis. Should you require us to arrange a chaperone for you please call so that we may discuss your needs and any additional costs this may incur?
We also understand that you may have specific dietary requirements and we will do our best to meet your needs. When you arrange your Coaching Break please let us know.